Welcome to our Dining Pages
We are privileged to live in an area of foodie heaven. We have reviewed many wonderful restaurants in the area. We particularly note those restaurants that cater for gluten-free, vegan and vegetarian menu options.
In this issue Claire Gallagher, cordon bleu chef checks out The Giggling Squid in Beaconsfield.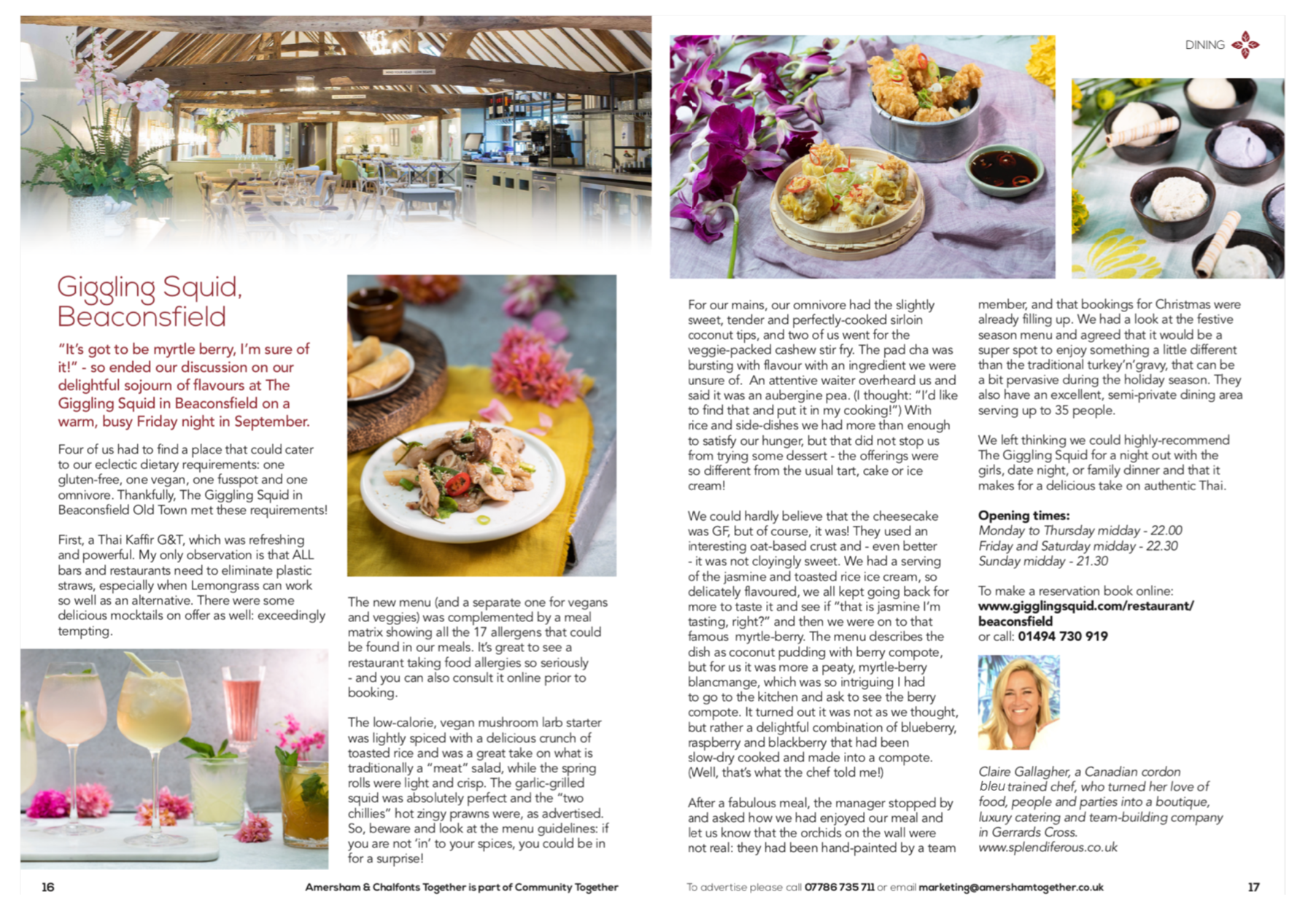 Dining Reviews
We have reviewed some amazing restaurants in the Buckinghamshire area and many of them are on our doorstep. If you have any feedback on any of these restuarants please drop us a line to tell us… marketing@amershamtogether.co.uk 
See below for more dining reviews