Las Iguanas dining review
Intu shopping centre, Watford
words by James Cooklin 
Ambience & Interior:
The relatively new Las Iguanas Restaurant opened recently in Watford on 2nd September and is the chain's 54th establishment across the UK. Upon entering the restaurant, you are surrounded by a vibrant interior design with uplifting ambient music, bringing a sense of modernism, whilst maintaining a dynamic party-vibe concomitant with the chain's Latin American roots. The establishment features a two-tier interior set-up with the lower level predominantly for customers wishing to use the bar, with the upper level mainly for in-house diners. In total the facility can seat up to 140 during summer and 110 during the colder months – when outdoor areas are closed off.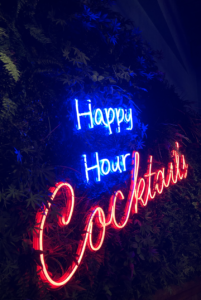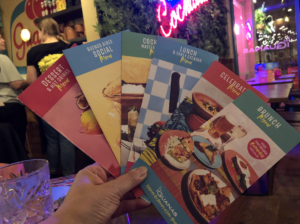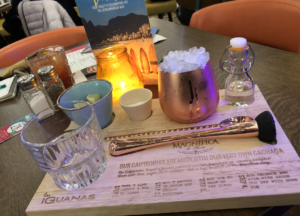 Food & Drink:
Similar to the restaurant's colourful interior, the options for food and drink reflects a rich, extensive array of choices to indulge in. The choice of food is displayed across a total of 14 different menus – including special celebration events with periodic deals including the Christmas and New Year menus available.
The cuisine captures a holistic insight into Latin American cultures, honing in on a series of main courses inspired by Brazilian, Mexican and Cuban practices and ingredients. If you are looking for a light supper or lunch with a couple of drinks then the broad variety of tapas dishes with select offers ( when you buy 3 or 5 plates) is a perfect accompaniment. Consumers with gluten intolerances or vegan/vegetarian preferences will be satisfied, as there are plenty of options and specialist menus can be offered to you on request.
The drink's menu is equally impressive, showcasing an enormous range of beers/ciders, wines and uniquely inspired cocktails/mocktails to really set the precedent for your own fiesta. Furthermore, Las Iguanas permanently offers 2 for 1 cocktails, with an ongoing, infinite happy hour for the party people. In addition, you can also book cocktail master classes online or in store if you'd like to add those recipes to your bartender repertoire.
My food and drink choices…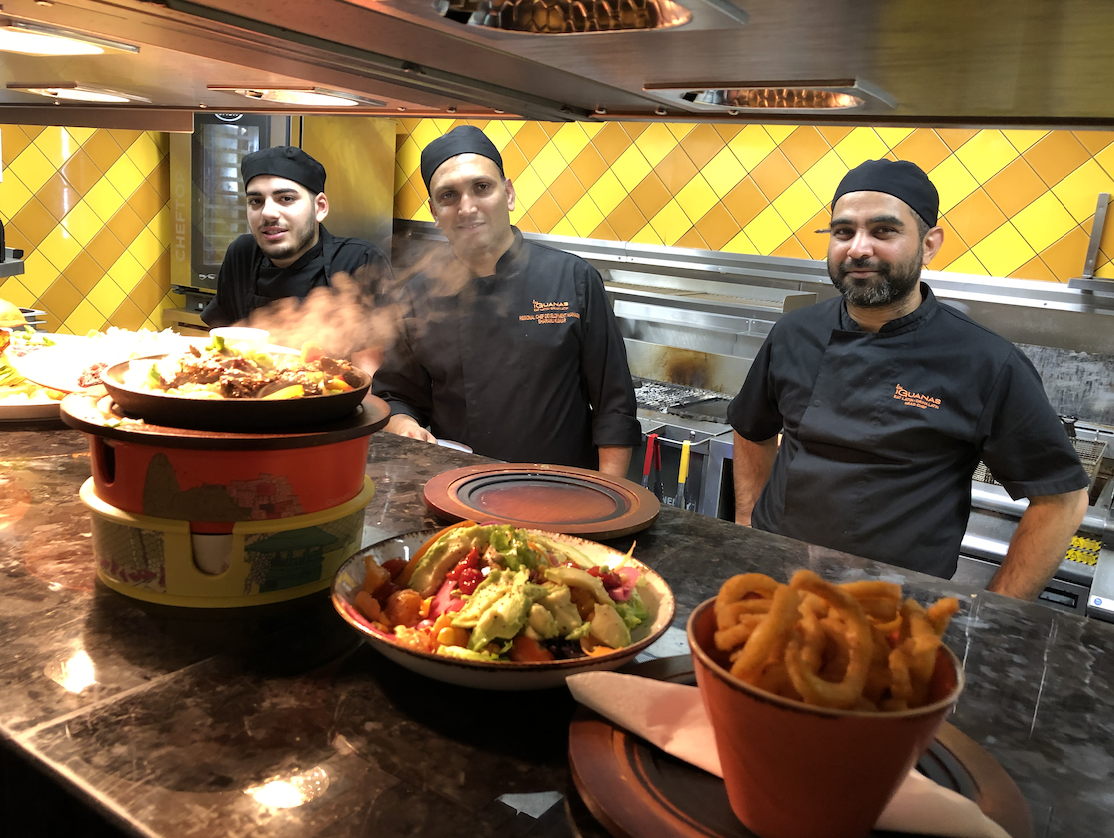 Drink:
I chose the Caipirinha experience which arrived in its dissembled form, giving me all the ingredients to make my own! After spilling all the ice on myself by accident, I eventually made an extremely questionable Caipirinha, however, it was good fun and very interactive!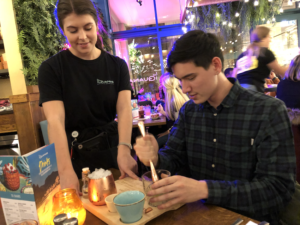 Starter:
For a small starter, we chose the chicharrónes, which enveloped crispy pork scratching's dusted with chilli flakes accompanied with a guacamole dip. The hot chilli cooled down our salivating taste buds with the smooth guacamole.
Main Course:
We decided to choose 5 tapas dishes in order to get a holistic overview of the cuisines. The selected dishes included: pan fried halloumi skewers with s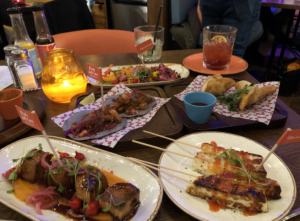 weet chilli, brie and mango empanadas, piscopork belly, shredded duck tacos and a warming winter ceviche. All the dishes included bold flavours characteristic to southern America, with my favourite dish being the mouth-watering pork belly.
Overall, Las Iguanas restaurant is a vibrant and fun place to dine, perfect for gatherings with friends or an early evening meal with the family. If you are feeling inclined to a 'proper' night out, this would also be an ideal venue. Also highly recommended if you're looking for that perfect medium between a restaurant and bar.