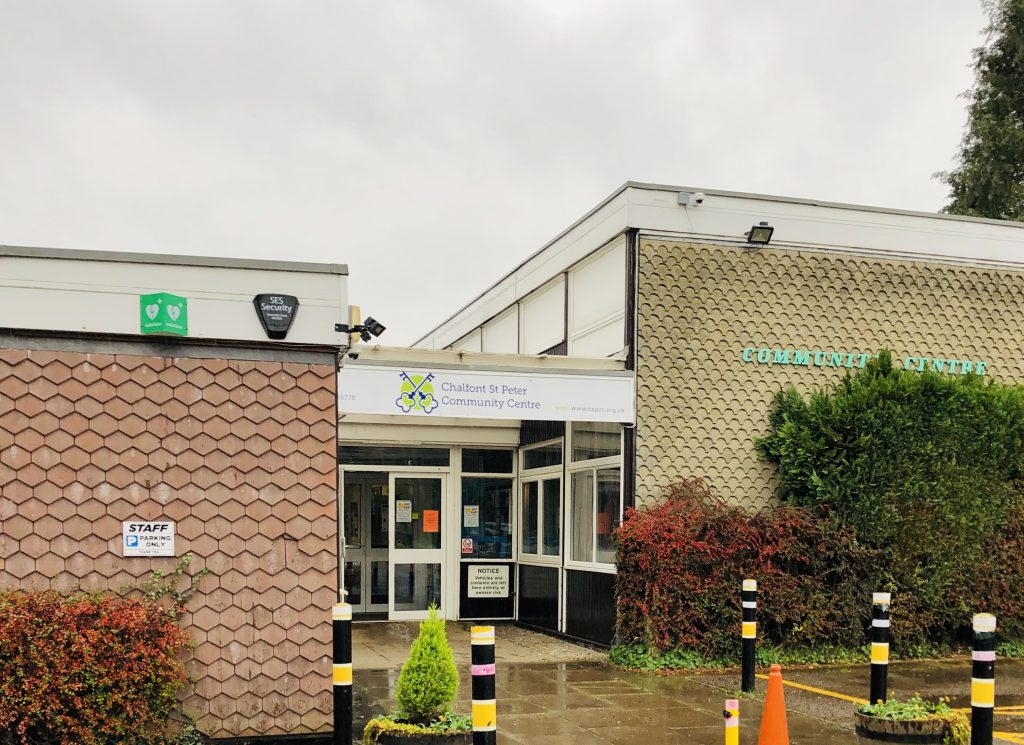 Chalfont St Peter's Community Centre – Fundraising Campaign
Chalfont St Peter's current community centre, established in 1948 as a Memorial Hall for those who had lost their lives at war, has now become too small for the community it serves.
With more than 2 500 users every single week, a bigger, 'greener' and more modern centre is needed.
97% of the village, in a Needs Assessment done in June 2017, supported the need for an improved centre.  In order to move the plan forwards though, fund raising needs to begin in earnest!  £70,000 needs to be raised for the next stage of the project, and while the trustees hope to get much of this from grants, a number of grants work along match funding principles and so seed money needs to be raised by residents themselves.
A New Friends initiative has been launched at the centre, and supporters are urged to please sign up, either to make a donation (a single or regular monetary donation) or to keep abreast of fundraising events that are planned for the next 3 years.
Volunteers are also needed to help with one-off fundraising events and ideas.  Assistance would also be appreciated from residents with experience in community builds, grant applications and corporate fundraising, or landscaping and soft furnishings.  Please make contact with Carol in the office at cbirkenshaw@cspcc.org.uk, or with the chairman, David Burbidge at david.burbidge.t21@btinternet.com, if you are willing to assist.
Two Open Days are planned for the 16th and 17th of January, where trustees and committee members will be on hand to share the initial working concept of the building with a proposed site plan.  Preliminary plans will also be on show, so please come along and share your thoughts and ideas.
Trustees are hoping that FRIENDS OF THE CSP COMMUNITY CENTRE will help galvanise support for the centre.  Please consider signing up to be a part of this network of people who are taking positive steps towards making positive change in their community.  With your help, a modern, fit-for-purpose, ecologically sound community centre can be a reality for Chalfont St Peter!
How you can help
Donate:

 

one-off or regularly
Participate:

 

join the Friends Initiative and volunteer your time and/or ideas
Support:

 

attend fund-raising activities
More information:  visit one of the two Open Days (planned for the 16th and 17th of January 2020) to meet trustees and committee members and learn about the project 
Contact: